Episodes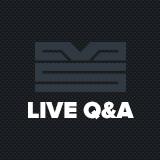 Makers of Sport Podcast #1000
Q&A: Will Montague, Montague Law PLLC
COMMUNITY-ONLY CONTENT
Trademark, intellectual property (IP) and patent lawywer Will Montague of Montague Law PLLC joined the Makers of Sport Community in Slack for our first ever live Q&A.
Will and I discussed your trademark and copyright questions, as well as cleared a few misconceptions about lawyers.
Mentions include:
Sign up for the weekly email newsletter for updates, discounts on future products and exclusive content for subscribers.
Did you enjoy this episode? Then please rate and/or write a review of the show on iTunes. Also, be sure to follow show host, @TAdamMartin and @MakersofSport on twitter and Dribbble.