Episodes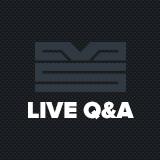 Makers of Sport Podcast #1001
Q&A: Todd Radom, Todd Radom Design
COMMUNITY-ONLY CONTENT
Sports branding historian, pioneer and legend Todd Radom joined us for our second live Community AMA.
The floodgates open as we take questions from the Makers of Sport Community Slack channel and discuss the future of the sports business as it regards to design.
Todd gives us some insight into "how the sausage is made" as he discusses working on the new Final Four and NCAA Championships branding, as well as his collaborations with Fanbrandz.
He also tells why he chooses not to outsource any of his work and what its like working independently balancing life and work all these years.
Mentions include:
Sign up for the weekly email newsletter for updates, discounts on future products and exclusive content for subscribers.
Did you enjoy this episode? Then please rate and/or write a review of the show on iTunes. Also, be sure to follow show host, @TAdamMartin and @MakersofSport on twitter and Dribbble.