Episodes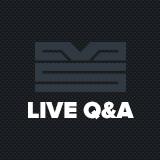 Makers of Sport Podcast #1002
Q&A: Joe Bosack, Joe Bosack & Company
COMMUNITY-ONLY CONTENT
Episode 2 guest Joe Bosack, founder and creative director of Joe Bosack & Co., joined us for our third Community Q&A.
Community members asked Joe about his process, how he got started (including finding clients), where he sees the future of sports branding going and more.
We discuss firing clients and entrepreneurship in the sports business in general. A very enlightening Q&A with a veteran in the business.
Mentions include:
Sign up for the weekly email newsletter for updates, discounts on future products and exclusive content for subscribers.
Did you enjoy this episode? Then please rate and/or write a review of the show on iTunes. Also, be sure to follow show host, @TAdamMartin and @MakersofSport on twitter and Dribbble.