Episodes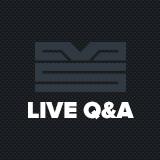 Makers of Sport Podcast #1003
Q&A: Bethany Heck, The Eephus League
COMMUNITY-ONLY CONTENT
Episode 27 guest Bethany Heck joined the Community to present her Creative South and Typographics talk, The Value of Multi-Face Type Design.
This was an intimate and very valuable talk about pairing different typefaces with one another, why using more than two typefaces is a dated and unwritten rule, and how type weight & contrast are important in UX.
This talk has an accompanying PDF which can be downloaded here.
Mentions include:
Sign up for the weekly email newsletter for updates, discounts on future products and exclusive content for subscribers.
Did you enjoy this episode? Then please rate and/or write a review of the show on iTunes. Also, be sure to follow show host, @TAdamMartin and @MakersofSport on twitter and Dribbble.