Episodes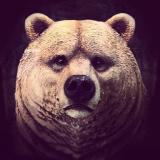 Makers of Sport Podcast #89
Shane Mielke
Shane Seminole Mielke is a freelance creaitve director, interactive designer, front-end developer, animator, photographer, author, speaker and high school football coach from Southern California. For 10 years he was the Creative Director at legendary interactive design (and Flash master) firm, 2Advanced Studios.
He has won numerous awards which inlcude: 6 Adobe sites of the Day, 2 Awwwards, 36 FWA Sites of the Day, 4 FWA Mobile Sites of the day, 2 FWA Sites of the Month and 3 Adobe Cutting Edge Awards.
Shane has also been a judge for the Adobe® Design Achievement Awards, Flash in the Can Awards, Digital Artist Awards, .net Awards and the prestigious FWA Site of the Year. In 2014 he was honored by .Net Magazine as one of the top 50 Designers in the world.