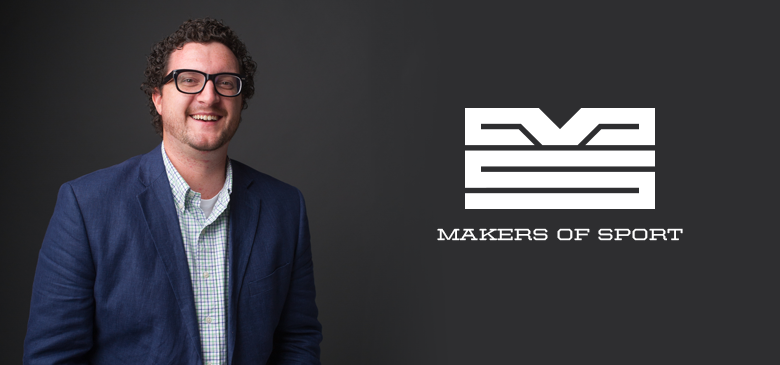 I wanted to create a podcast that was for me and people like me; people that love sports, design, technology and creativity but crave a higher level of conversation about it. Conversations that are more objective about the branding, design, copywriting, advertising, technology and creativity of sports rather than the subjective level a fan might bring to the conversation.
About Makers of Sport
Makers of Sport podcast was founded in March 2014 by independent creative, Adam Martin. The focus of the show is sports + creativity. It is an interview podcast conducted bi-weekly hosting conversations with graphic designers, art directors, photographers, web developers, copywriters, filmmakers, motion graphic artists, startup founders, product creators and more in the sports business. To hear more on the story of the show, checkout Episode 25: The Interception Show where Joe Bosack turns the mic back on Adam.
About Adam
Adam Martin is a designer and creative director based out of Lexington, Kentucky, USA. He has worked in both print & interactive mediums and currently focuses on creating compelling brand and user experiences for national clientele in the sports industry through his creative studio, Mtn. & Co. Most recently, he was President of the 60+ year old Lexington chapter of the American Advertising Federation from 2012-2014. 
As an alumnus of IMG College, he had the pleasure right out of college working with many high-profile athletic programs and sports brands such as the University of Michigan, University of Kentucky, University of Tennessee, University of Texas, Boston College University, Southeastern Conference and the NCAA.
Currently he is the creative director and owner of the sports digital agency, Mtn. & Co. and is available for contract hire.
Additonally, Adam has been interviewed on Creative South podcast, Sports Geek podcast, Show Me Your Mic podcast, and has been featured as a top #sportbiz follow on Sports Geek and Sporttechie. He speaks occasionally as well. Recent engagmenets include MLC Connect, Gatton College of Business at University of Kentucky, and AIGA at Eastern Kentucky University.
More about him can be found on Twitter, Dribbble and LinkedIn.