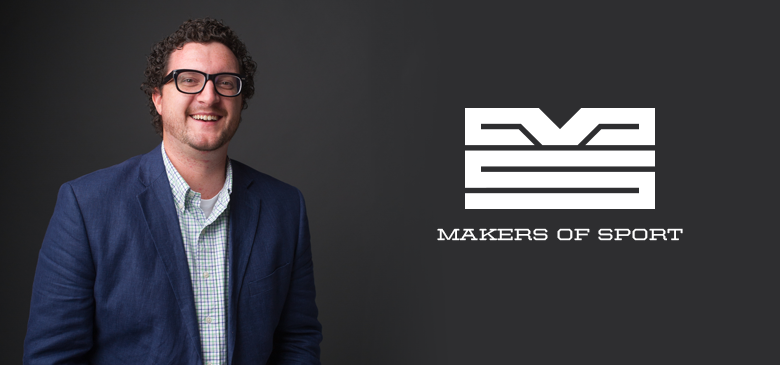 I wanted to create a podcast that was for me and people like me; people that love sports, design, technology and creativity but crave a higher level of conversation about it. Conversations that are more objective about the branding, design, copywriting, advertising, technology and creativity of sports rather than the subjective level a fan might bring to the conversation.
About Makers of Sport
Makers of Sport is a podcast founded in March 2014 by designer and creative director, Adam Martin. The show focuses on the intersection of sports and the creative business. Conducted monthly, Adam conducts conversations with graphic designers, art directors, photographers, filmmakers, animators, startup founders, product creators and more in the sports vertical. To hear more on the story of the show, listen to Episode 25: The Interception Show where sports branding veteran Joe Bosack turns the mic on the host.
In addition the podcast, a private member community was created in 2016 for listeners and fans to both support the show, as well as engage with Adam and his colleagues on a more intimate and consistent basis.
About Adam
Adam Martin is a designer and creative director based out of Lexington, Kentucky, USA. He has worked in both print & interactive mediums, currently focusing on creating compelling visual design, art direction and brand strategies for national clientele in the sports industry through his creative studio, Mtn. & Co. 
Adam has been working in the creative side of sports since 2005 upon graduating from Eastern Kentucky University with a BFA in Graphic Design. Soon after graduation he was hired as a graphic designer, later transitioning into an interactive designer role at the renown Host Communications, a national collegiate sports marketing firm that was acquired by IMG World in 2007 becoming IMG College; where he had the pleasure of working with many high-profile athletic programs and sports properties such as the University of Michigan, University of Kentucky, University of Tennessee, University of Texas, Southeastern Conference (SEC) and the NCAA.
Adam is also a recognized speaker and/or moderator on the topic of sports branding, creativity and design. Recent engagements include MLC Connect, Gatton College of Business at University of Kentucky, and AIGA Richmond (KY). Additonally, he has been interviewed on Creative South podcast, Design Recharge podcast, Sports Geek podcast, Show Me Your Mic podcast, and has been featured as a top #sportbiz follow on Sports Geek and Sporttechie.
More about him can be found on LinkedIn.