Episodes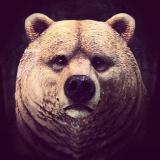 Makers of Sport Podcast #91
Shane Mielke
"At the end of the day, I consider myself a creative person. I've taken the time to grow these skills slowly over time and I want to have as much fun as I can on all aspects of a project—whether that's design, animation, etc., to me it's all fun. That is what is going to stop me from burning out."
Shane Seminole Mielke does many things—from coaching big-time high school football, to being a Crossfit athlete, to being a designer, developer & animator; he is a jack of all trades. Shane is not, however, a master of none as the cliché states; instead, he uses his time effectively to master his many different interests which includes building websites and animations for movies such as Suicide Squad, Dunkirk, Kong and more; as well as working with Lucasfilm (on the Star Wars franchise), Blizzard Ent. and Riot Games.
He has won numerous awards which inlcude: 6 Adobe Sites of the Day, 2 Awwwards, 36 FWA Sites of the Day, 4 FWA Mobile Sites of the Day, 2 FWA Sites of the Month and 3 Adobe Cutting Edge Awards.
In this episode, Shane discusses the value of time and how he balances personal life with growing in his many creative skillsets, as well as how we should deeply focus on one thing in order to master that thing before pivoting to the next.
We discuss the early days of the web and some interactive shops that were pushing the limits of technology. We also touch on how today interactive design has become very stale with a lot of the same stuff being created over and over and how at one point in time, the work made you famous, not your writing, tweets or Dribbble/Behance networking skills.
Lastly, we discuss Shane's book, Launch It: 300+ things I've learned as a Designer, Developer and Creative Director. The book includes so much wisdom from Shane's career and we go in depth on some of that wisdom including discussing college degrees and if they are worth the time and money.
Mentions Include:
My next guest is Tal Lemming, a type designer working under his own foundry, Type Supply. He is also the creator of the typeface, United, an LSU alumnus and creator of many custom typefaces in sports & entertainment.
Sign up for the weekly email newsletter for updates, discounts on future products and exclusive content for subscribers.
You can also show your support for the podcast by joining the community and keeping it sponsor-free.
Did you enjoy this episode? Then please rate and/or write a review of the show on iTunes. Also, be sure to follow show host, @TAdamMartin and @MakersofSport on twitter and Dribbble.