Episodes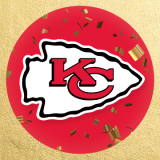 Makers of Sport Podcast #105
Jordan Giesler
Jordan Gielser, Creative Services & Brand Manager of Super Bowl LIV Champion Kansas City Chiefs, joined the podcast to discuss his lengthy career working for a historic NFL franchise.
Jordan found his way into the Chiefs organization after majoring in commercial art in college; however, after a seasonal gig with the team he would find himself leaving sports design for a b2b industrial gig. Eventually, he returned to the Chiefs and would climb from junior graphic designer to creative services & brand manager which is his role today.
The Chiefs had many successful campaigns this season including their 2019 Mexico City Campaign; which we discuss in depth. Jordan also touches on developing the creative for the historic 60th Season of Chiefs Football and how they were able to balance a completely different look for the season paying homage to the past but remaining true to the current brand.
Lastly, Jordan shares his unique, behind-the-scenes insight into what goes into working as a creative at the Super Bowl. From the planning, to the potential unused creative in case of a loss, to the gameday duties; we get a rare glimpse into hectic weeks heading to up to and following the biggest event in sports.
Listen along as Jordan shares his story.
Mentions Include:
My next guest is William Peebles, product designer & founder of Huntington Base Ball Co.. Huntington Base Ball Co. is a company that makes and sells hand-made baseball goods paying homage to American craft. In the meantime you can follow William on Twitter @HuntingtonBBC.
Sign up for the email newsletter for updates, discounts on future products and exclusive content for subscribers.
You can also show your support for the podcast by joining the community and keeping it sponsor-free.
Did you enjoy this episode? Then please rate and/or write a review of the show on  Podcasts. Also, be sure to follow show host, @TAdamMartin and Maker of Sport® on Twitter & Instagram.