Episodes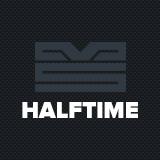 Makers of Sport Podcast #41
Firing Clients
Sometimes things just don't work out. Deciding when to fire a client and then firing the client is very hard. It's possibly one of the toughest and most uncomfortable things we have to do in business. 
On this week's Halftime, Adam discusses some reasons on why you need to fire clients sometimes and also gives pointers on how to fire them professionally without burning bridges.
Jeremy Darlow will be joining us on next week's podcast. Jeremy is a Director of Brand Marketing for adidas Football and Baseball. He is also the author of Brands Win Championships, a book for college athletic departments that aids in marketing and promoting their brands to the masses.
Did you enjoy this episode? Then please rate and/or write a review of the show on iTunes. Also, be sure to follow the show, @MakersofSport, as well as the host @TAdamMartin on Twittter and Dribbble.