Episodes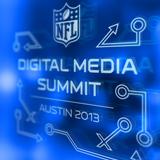 Makers of Sport Podcast #5
Steve Vollmer, Jr.
Graphic designer, Steve Vollmer, Jr., joined Adam this week to discuss his work at the National Football League's headquarters in NYC. Steve got his start in Wisconsin working on smaller sports-related projects before making the big move to The Big Apple.
Steve has had the opportunity to work on projects for the NFL Rookie Symposium, Super Bowl and more.
The two go in depth on their opinions about criticism of pro athletes and Steve gives us some insight into the day-to-day operations of the NFL creative department.
They also touch on the importance of networking and developing industry relationships.
You can find Steve at his website or follow him on twitter.
Mentions include:
Next guest is José Lopez, creative director of the Houston Rockets.