Episodes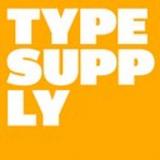 Makers of Sport Podcast #92
Tal Lemming
"The main job of a typeface is obviously to convey some information; but the second part of that is that it has to convey information with a specific tone or a voice."
Tal Lemming, the designer of the sports industry's favorite typeface, joins the podcast to talk typography, designing fonts and type's role in sports design.
Having got his start as a graphic designer in the agency scene in Baton Rouge, La. after gradating from LSU, Tal eventually moved to Delaware to become a print designer at renown type foundry, House Industries, where he designed print collateral by day and refined his type design skills at night soaking up as much knowledge as possible from the type designers on staff.
He shares a few stories from his House Industries tenure; including working long hours, receiving blunt art direction from a House Industries co-founder and creative director, as well as the tough job of making things for graphic designers. Oftentimes which result marked up work being mailed back or vitriolic comments and unsolicited feedback.
Needless to say, resiliency is something Tal has built up throughout his career. We discuss how designers' need to build thick skin and remain resilient in this day of keyboard critique, especially sports designers.
Tal touches on how typefaces convey different meanings and how brands may use the same typeface; however, the pairing of images and color can make them feel very different.
Lastly, Tal gives some of his thoughts on the infamous United typeface and how it led to a project with the US Soccer as he discusses 90 Minutes, the custom typeface he built for the US Soccer Federation.
Mentions Include:
My next guest is Marissa McClain, brand specialist and senior designer for the Boston Red Sox creative services group.
Sign up for the weekly email newsletter for updates, discounts on future products and exclusive content for subscribers.
You can also show your support for the podcast by joining the community and keeping it sponsor-free.
Did you enjoy this episode? Then please rate and/or write a review of the show on iTunes. Also, be sure to follow show host, @TAdamMartin and @MakersofSport on twitter and Dribbble.