Episodes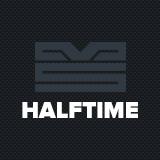 Makers of Sport Podcast #28
Making It Official
Should you incorporate if you are taking on freelance or contract work?
In this episode of Halftime, Adam discusses the benefits of setting up an LLC to freelance and touches on the differences between LLCs, Partnerships, S-Corporations and C-Corporations.
There are some complex topics discussed in this episode and of course, Adam isn't an accountant or attorney so you will definitely want to consult with one for legal advice. However, this episode may help you figure out ahead of time what questions you need to ask to that legal consultant or at least not appear ignorant to business structures as you pursue entrepreneurship.
Mentions and Helpful Links Include:
Our next is Matt Powell. Matt is a vice president and sports industry analyst at the NPD Group, where he focuses on the business and culture of sneakers. Matt also writes for Forbes Magazine's Sneakernomics blog.
Be sure to follow Adam and the podcast on Twitter, as well as on Dribbble.
Did you get value from this episode? Then please rate and/or write a review of the show on iTunes.