Episodes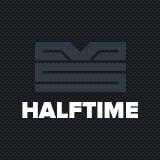 Makers of Sport Podcast #34
Just Start
Starting is hard. It's very hard. In fact, it's probably the hardest thing creative people do. We often have ideas that we never pursue because we are either afraid, lazy or just unsure where to start.
Ideas are great all and but execution is where the true value lives. If ideas only live in our heads, they benefit no one. On this week's Halftime, Adam gives some insight into starting and encourages you to move forward by starting.
Mentions include:
Our next guest is Tom O'Grady. Tom is a partner and chief creative officer at Gameplan Creative, a Chicago sports agency he founded after his 10+ year stint as the NBA's first creative director.
Did you enjoy this episode? Then please rate and/or write a review of the show on iTunes. Also, be sure to follow show host, @TAdamMartin and @MakersofSport on twitter and Dribbble.