Episodes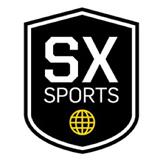 Makers of Sport Podcast #56
Rebecca Feferman
"It's not just how sports and technology intersect, but also the way that sport unites us as humanity, and what kind of impact it has on our culture, and what kind of impact our culture has on it... "
In 2011, I had the opportunity to head to South by Southwest Interactive in Austin, Texas. It was one of the greatest experiences of my professional life. In recent years, SXSW has launched a new convergence track called SXsports, a sports focused track on tech, business, data, media and more.
On this week's episode, Head of SXsports Rebecca Feferman joined the podcast to talk SXsports and the future of sports & technology.
We touch on Rebecca's past as a PR pro in Hollywood before moving to ATX during the recession & landing at SXSW.
Rebecca gives us the low down on the history of SXSW and specifically where the idea for SXsports came from.
We discuss the involvement of athletes & coaches in tech, VC and innovation when it comes to the #sportsbiz and learn about SXsports' mission to bridge sport & culture.
Lasty, Rebecca gives us some tips on what to do & see whilst in ATX for the massive festival and let's us know where to register and find the soon-to-be-released speaker lineup.
**Update: The panel and speaker lineup was released today.
Mentions include:
Our next is Ashley Strauss, Director of Creative Services for Mississippi State Athletics. I'll be heading down to Starkville, MS to interview Ashley and experience the Bulldogs' football gameday first hand. We're planning something out of the ordinary for this one as well so be on the lookout on twitter.
Sign up for the weekly email newsletter for updates, discounts on future products and exclusive content for subscribers.
Did you enjoy this episode? Then please rate and/or write a review of the show on iTunes. Also, be sure to follow show host, @TAdamMartin and @MakersofSport on twitter and Dribbble.