Episodes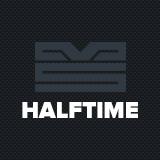 Makers of Sport Podcast #65
Announcing the Community
The Internet has given us an uncanny ability to connect to others that share our passions in different regions of the world.
Joining online communities is vital for networking purposes, cultivating relationships and professional growth.
It has been a long time coming, but today I'm excited to announce the launch of the Makers of Sport Community.
Benefits include: Halftime episodes (all will be accessible to community-only from this point forward), transcriptions of those episodes, monthly Google Hangouts, private Q&As with future & former guests and an invitation to the Makers of Sport Slack channels.
Support the podcast by joining today.
Mentions include:
My next guest is going to be Jeremy Darlow. As digital brand marketer for Adidas football and baseball, Jeremy works with numerous college athletics programs around the U.S., including some professional Adidas athletes such as RGIII and Lionel Messi. He is also the author of Brands Win Championships, a book educating college athetic departments on the importance of brand strategy and marketing.
Sign up for the weekly email newsletter for updates, discounts on future products and exclusive content for subscribers.
Support the podcast by joining the community.
Did you enjoy this episode? Then please rate and/or write a review of the show on iTunes. Also, be sure to follow show host, @TAdamMartin and @MakersofSport on twitter and Dribbble.