Episodes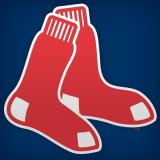 Makers of Sport Podcast #93
Marissa McClain
"I think that the best design is design you don't notice most of the time, so I have no problem just putting up a beautiful photo if it's a beautiful photo."
Marissa McClain, Sr. Designer/Brand Specialist for the Boston Red Sox joined this episode to discuss her passion for fine art & photography, and how it led to a gig with the Red Sox.
We discuss her past as a student photographer for the Michigan Wolverines and an intern at Complex Media; as well as how she ended up shooting the Boston Red Sox 2013 World Series win which led to an art-loving, non-sports-liking kid to end up working full-time at one of baseball's historic teams.
Marissa touches on why she pushes herself and her creative team to make things with intent, why we should let photography do its job sometimes and go easy on the textures and filters, and how design principles are the same no matter the discipline (i.e. motion, graphic design, etc.)
We also discuss the fear of being a "jack of all trades, master of none" and how having an inherent curiously is good for creativity.
Marissa touches on how the Red Sox incorporate motion, GIFs and animation into their social media, as well as their strategies for Instagram stories and when to balance very produced work with raw, candid images.
Lastly, Marissa discusses her "34 x 34" project for Big Papi's retirement and her creative friendship with NFL tight end and The Imagination Agency founder, Martellus Bennett.
Mentions Include:
My next guest is tentative right now but hoping to interview Tom Bookwalter, designer of the Kansas State "powercat" logo.
Sign up for the weekly email newsletter for updates, discounts on future products and exclusive content for subscribers.
You can also show your support for the podcast by joining the community and keeping it sponsor-free.
Did you enjoy this episode? Then please rate and/or write a review of the show on iTunes. Also, be sure to follow show host, @TAdamMartin and @MakersofSport on twitter and Dribbble.