Episodes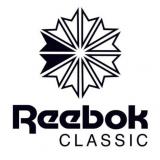 Makers of Sport Podcast #96
Xavier Jones
"The Internet is a great tool but you can only learn so much. But actually going to a place, physically, where you have someone that has [designed] at the highest level, you learn so much more...that experience is invaluable."
FYI: Sneakers are a passion of mine. It's no secret. So this episode is quite nerdy on the sneaker talk.
Xavier Jones, footwear designer at Reebok, joined the podcast to discuss the footwear design industry and his path to designing for athletes like Shaq and Allen Iverson.
Xavier's story begins in the Michigan basketball mecca of Flint. He let's us in on his story and how SLAM Magazine, And One and Ballislife inspired and led him to pursue a dream of designing sneakers for a living.
We chat about some of our favorite kicks, discuss the evolution of the Jordan Brand, reminisce about the prime of the And One Mixtape and discuss how sport influences mainstream culture and hence sneaker culture.
Xavier and I also discuss the unfortunate topic of violence which often happens at rare sneaker releases and how scarcity mindset and poverty effect the violent aspect of these events.
Xavier also chats about some of the design processes as a sneaker designer; including what software designers use, why attending Pensole Footwear Academy is vital, the collaboration dynamics of teams working on footwear products and more.
Mentions Include:
My next guest is Chris Do, founder and CEO of Blind Studio, a brand strategy and motion design firm and TheFutur, an online business education platform for designers.
Sign up for the weekly email newsletter for updates, discounts on future products and exclusive content for subscribers.
You can also show your support for the podcast by joining the community and keeping it sponsor-free.
Did you enjoy this episode? Then please rate and/or write a review of the show on iTunes. Also, be sure to follow show host, @TAdamMartin and @MakersofSport on twitter and Dribbble.