Episodes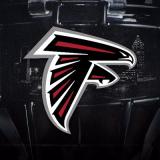 Makers of Sport Podcast #95
Britt Davis
"Share your story, share your process; there might be somebody out there who's like you trying to find out where to start and you might have some insight they can use. Don't be afraid."
Britt Davis, senior graphic designer for AMB Sports + Entertainment (i.e. Atlanta Falcons, Atlanta Utd. F.C., Mercedes-Benz Stadium), joined the podcast to discuss her quick climb to being one of sports design's most notable designers.
Her story begins with a creative childhood, supportive family and an undergraduate degree at N.C. State in industrial design; which, due to my own curiosity about industrial design leads to a conversation about our shared interest in sneakers, as well as how design, even though it has many disciplines, has very similar principles that translate well to one another.
A 6-year stint as a marketing designer at UNC Charlotte eventually influenced Britt to obtain a graduate design degree from SCAD; which led to an internship at Viacom's SpikeTV, a repositioning of her work as a sports designer, a mentorship with Todd Radom and a senior thesis honoring the 100th anniversary of baseball's Negro Leagues called "Heritage on the Move".
We reminisce about one of our first interactions together as Britt volunteerily experienced an intimidating critique environment at an Irish pub in Columbia, Ga. while attending Creative South, where some of sports design's top designers discussed her thesis project and offered feedback on her sketches for Heritage on the Move.
Britt also discusses how she landed a gig with the Atlanta Falcons and AMB Sports + Entertainment as we opine about our mutual love of the city of Atlanta and how it was ready and in a unique place culturally to embrace a professional soccer team such as Atlanta United F.C.
Lastly, we end with quite a bit of soccer talk.
Mentions Include:
My next guest is Xavier Jones, a graduate of Pensole Footwear Design Academy and a current sneaker designer at Reebok.
Sign up for the weekly email newsletter for updates, discounts on future products and exclusive content for subscribers.
You can also show your support for the podcast by joining the community and keeping it sponsor-free.
Did you enjoy this episode? Then please rate and/or write a review of the show on iTunes. Also, be sure to follow show host, @TAdamMartin and @MakersofSport on twitter and Dribbble.