Episodes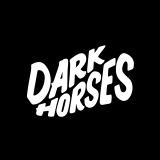 Makers of Sport Podcast #101
Simon Dent
"On a Saturday afternoon when every sports fan is going to watch their chosen sport, there are thousands of brands barking at them whether it's a print paper, online, in stadium on LEDs, in the matchday program; there's all these messages and presumably only the best are going to get taken home with fans and that's what our job is: to be the best messengers."
Simon Dent is a former sports business lawyer & agent turned creative agency founder in the U.K. As managing partner of Dark Horses, Simon leads a team of world-class creatives working with brandS such as Peloton, PUMA, City Football Group, Southampton F.C., Under Armour, Nissan and more.
Whilst working as an agent, Simon realized that brands were missing opportunities to better engage fans via athletes he represented, so he founded an advertising agency.
On this episode, Simon discusses the emotional aspect of sport and how consumer brands can leverage those emotions to engage consumers in a more authentic way than simply sharing a logo on the scoreboard.
We also chat about how an outside agency can bring a different high-level, strategic perspective to clubs and avoid being pigeonholed as production creatives like so many in-house creatives end up being with team marketing execs.
Simon elaborates on why sporting brands should be vary weary of the competition for attention in future fans now that the internet offers attention grabbers such as Fortnite, YouTube and Netflix.
Lastly, we discuss creative culture and more specifically how Dark Horses uses it to recruit and keep creatives.
Mentions Include:
My next guest is going to be Barton Damer. Barton is the founder of AlreadyBeenChewed, a 3d animation and motion shop in Dallas, TX that has worked with many major brands such as Nike, Marvel and more.
Sign up for the email newsletter for updates, discounts on future products and exclusive content for subscribers.
You can also show your support for the podcast by joining the community and keeping it sponsor-free.
Did you enjoy this episode? Then please rate and/or write a review of the show on iTunes. Also, be sure to follow show host, @TAdamMartin and @MakersofSport.