Episodes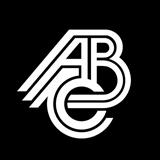 Makers of Sport Podcast #102
Barton Damer
Damer on getting work: "You have to be a hype machine. You have to create hype around yourself and most artists are very uncomfortable doing that because they feel they are bragging or they feel like they are going to get made fun of online."
Barton Damer, founding artist and creative director of the boutique 3d animation and motion design studio AlreadyBeenChewed, joined the podcast for a chat about his career and how he has grown his company into one of the leading studios for producing motion content in sports and entertainment.
Barton reveals how an injury skateboarding, a sport and culture he has always been passionate about, pushed him to learn graphic design and motion so he could continue to hang out with his skateboarding buddies.
Damer touches on how he moonlighted nights and weekends for years while having a full-time job because he was the sole income supporting his family of 5 and how fourteeen years into his career he began getting his first big brand work from sneaker companies as he developed a new style outside of his job.
I ask Barton many questions about how one can get into motion, where to start, etc. as a total n00b on the medium and he shares some great advice.
Lastly, Barton shares his thoughts on the future of motion including where VR/AR fit into the space.
Mentions Include:
My next guest is going to be Insung Kim, Sr. Creative Director of the Atlanta Braves. Insung is a designer that began his career in the architectural space of sports working for Populous before joining the in-house team at the Braves.
Sign up for the email newsletter for updates, discounts on future products and exclusive content for subscribers.
You can also show your support for the podcast by joining the community and keeping it sponsor-free.
Did you enjoy this episode? Then please rate and/or write a review of the show on iTunes. Also, be sure to follow show host, @TAdamMartin and @MakersofSport.