Episodes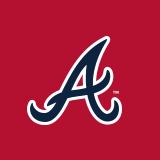 Makers of Sport Podcast #103
Insung Kim
"Working with people is something you need practice with. Everybody has their own agenda, everybody has things that are important to them. You have to respect that but there's times you have to fight for what you believe in."
Insung Kim joined the show to discuss his cross country journey from enivironmental design in Southern California to Kansas City to now working in the South as Senior Creative Director for the Atlanta Braves.
Insung discusses how his immigrant parents supported his creativity leading him to attend art school and eventaully find a job as a designer in environmental graphics at a company where he stayed 15 years.
Looking for a change, Insung moved his family to the middle of the country to work for internationally-known sports & entertainment architectural firm, Populous (formerly HOK Sport). While designing graphics for the Braves new Atlanta stadium, Insung struck up a relationship with Braves executives and was offered a job as Creative Director where he now leads a team of creatives and manages the Braves' iconic brand.
He sheds light on how to have difficult conversations and what we as sports designers should really focus on and get joy in instead of the cool hero imagery.
Listen along as Insung shares his story.
Mentions Include:
My next guests are Amy and Jen Hood from Hoodzpah Design. The Hood twins are a graphic design duo running their own studio in Southern California. They also happen to be Kentucky natives which, y'all already know, makes me drawn to them. The interview was conducted at MLC Connect 2019 after their keynote.
Sign up for the email newsletter for updates, discounts on future products and exclusive content for subscribers.
You can also show your support for the podcast by joining the community and keeping it sponsor-free.
Did you enjoy this episode? Then please rate and/or write a review of the show on iTunes. Also, be sure to follow show host, @TAdamMartin and @MakersofSport.