Episodes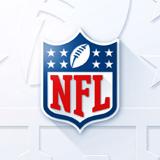 Makers of Sport Podcast #107
Dane Storrusten
Dane Storrusten, Senior Creative Director at the NFL, joins this episode to discuss his multidisciplinary design career and path to "The Shield".
From majoring in illustration in art school, to designing products at Microsoft, robot interfaces, and NFL brand identities, Dane has had quite an eclectic career.
He believes in saying yes to every opportunity and how doing so can lead to amazing opportunities to learn and experience new things; something that has proved to be true for his career.
We discuss the value of being multidisciplinary versus specializing, starting and running a design studio, and more; including how doing side projects Dane was passionate about led to a call from the NFL with a newly-created position for him in Los Angeles.
Dane gives us a peak into the creative heirarchy at the NFL between the L.A. and N.Y. offices, as well as how the teams collaborate on various projects, and the importance of breaking down creative silos in large organizations.
Lastly, Dane spends some time sharing about the processes behind NFL team rebrands, including how they handle leaks, the pitchesk, the league's involvement and more. It's a treasure trove of information for those interested in team branding and uniform design.
Listen along as Dane shares his story.
Mentions Include:
My next guest is Dan Simon of Studio Simon. Dan a sports branding veteran that has designed everything from MiLB brands to Super Bowl logos. He's also full of stories.
Sign up for the email newsletter for updates, discounts on future products and exclusive content for subscribers.
You can also show your support and keep the podcast sponsor free by joining the member community or purchasing merchandise from the Makers of Sport® shop.
Additionally, if you enjoyed this episode, please rate and/or write a review of the show on  Podcasts and be sure to follow host @TAdamMartin and Makers of Sport® on Twitter & Instagram.