Episodes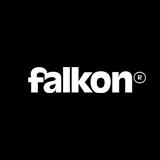 Makers of Sport Podcast #112
Dexton Deboree
Dexton Deboree, Founder & Chief Creative Officer of Falcon, and director of the award-winning documentary, "Unbanned: The Legend of the AJ1", joined the podcast to discuss storytelling, entrepreneurship and the role of filmmaking in sports culture.
A lost youth in Florida, Dexton didn't have a path. He was unsure of his future; however, a revelatory moment in the middle of the night in college changed him forever and led him to creative pursuits and a transfer to a film school.
Obsessed with the idea of being a screenwriter, Dexton became fixated on writing—almost to a fault—believing that if he wasn't writing he wasn't pursuing his destiny. This caused him to nearly miss out on a breadth of experience he would later gain as a P.A., which led to a wealth of knowledge about the business of film.
Listen in as Dexton shares stories about the early years of his career and how his unorthodox path led him to eventually buy and rebrand a studio, and later leave that studio to found Falkon®.
Dexton shares the things he's learned being an entrepreneur in film, including how unpredictabe business is and how no one truly has things figured out.
Lastly we discuss 2 films Dexton created: "Unbanned: The Legend of the AJ1", a film about the legendary sneaker and its alleged banning from the league featuring numerous interviews with famous personalities at Nike, the NBA and entertainment; and "Promiseland", a docu-series following 2019-20 NBA Rookie Ja Morant as he ventures through the first year of his pro basketball career which happened to include Covid-19 shutdowns, the NBA bubble, social justice issues and winning Rookie of the Year.
Mentions Include:
My next guest is Jessie Kavana, Sr. Designer for BSE Global, the company that owns the Brooklyn Nets, Barclays Center, NY Liberty, NY Islanders and more. She can be found on Instagram & Twitter.
Sign up for the email newsletter for updates, discounts on future products and exclusive content for subscribers.
You can also show your support and keep the podcast sponsor free by joining the member community or purchasing merchandise from the Makers of Sport® shop.
Additionally, if you enjoyed this episode, please rate and/or write a review of the show on  Podcasts and be sure to follow host @TAdamMartin and Makers of Sport® on Twitter & Instagram.