Episodes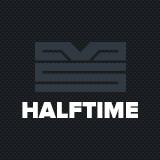 Makers of Sport Podcast #36
Gaining Professional Authority with Clients
The best client relationships begin with trust and mutual respect. Clients that are controlling – using you as their pixel-pushing pets – have not been acclimated to working with professional creators, those that have valuable knowledge, expertise and are business-driven. Do you want to be a technician or a respected professional?
In this episode of Halftime, Adam discusses professional authority – having clients respect your opinion and look to you for guidance when performing your craft. Adam reveals a few of his own strategies when it comes to setting the tone of a professional relationship early in order to exert authority when as it regards to clients valuing your opinion, skillset and knowledge of your field.
Mentions include:
Our next guest is Matt Lange. Matt is the Director of Creative for the historic University of Alabama Crimson Tide football program.
Did you enjoy this episode? Then please rate and/or write a review of the show on iTunes. Also, be sure to follow show host, @TAdamMartin and @MakersofSport on twitter and Dribbble.