Episodes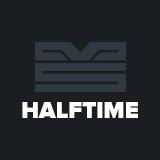 Makers of Sport Podcast #45
MLC Connect Panel 2015
"We are in the business of cultural identity. We rally communities. We rally people around a movement."
This week's episode is a bit different than our normal interview shows or Halftimes. Recently, I had the pleasure of attending Major Level Creative Connect to moderate a panel with the keynote speakers which inluded Todd Radom, Brad Bishop and Michael Thurman of Torch Creative, and RiCardo Crepo of th13teen.
In the panel, we discuss battling design-by-committee, the importance of niche communities and portfolios, standing out in a saturated world full of creatives, cultural branding and creative entrepreneurship.
The audience included designers and project managers from nearly every MLB organization, as well as a few MLB, MLS and NFL designers.
Mentions include:
Our next is Kyle Bunch. Kyle is the Managing Director of Social at R/GA and a co-founder of Blogs with Balls, a sports media network that discusses the future of technology in the media side of sports.
Sign up for the weekly email newsletter for updates, discounts on future products and exclusive content for subscribers.
Did you enjoy this episode? Then please rate and/or write a review of the show on iTunes. Also, be sure to follow show host, @TAdamMartin and @MakersofSport on twitter and Dribbble.