Episodes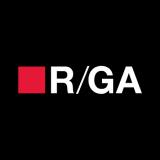 Makers of Sport Podcast #46
Kyle Bunch
"Today with how easy it is to start something that demonstrates your passion and your ability...there's no excuse. You shouldn't be waiting for this job that's gonna let you show the world what you can do, you should just be doing it."
This week's episode is chock-full of information and predictions from the future of sports tech & startups. Kyle Bunch, Managing Director of Social and Mobile Media at world-renown digital agency R/GA joined the podcast to talk about sports startups, media and software-as-a-service (SaaS).
Kyle works directly on the Nike account at R/GA and discusses how starting his own side project, TrojanWire.com helped him land a gig at the agency.
We discuss R/GA's founding as one of the first digital agencies and their innovation in tech + brand space. We also discuss their relationship with Nike in comparison to Wieden & Kennedy's relationship with the brand.
Lastly, we wrap with discussing the Dodgers Accelerator and talk about athletes' involvement in venture funds and angel investing.
Mentions include:
Our next is Matt Coyle, creative director of Maple Leaf Sports & Entertainment where he leads design and advertising initiatives for Toronto's professional sports teams.
Sign up for the weekly email newsletter for updates, discounts on future products and exclusive content for subscribers.
Did you enjoy this episode? Then please rate and/or write a review of the show on iTunes. Also, be sure to follow show host, @TAdamMartin and @MakersofSport on twitter and Dribbble.