Episodes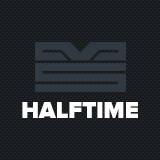 Makers of Sport Podcast #47
MLC Connect Interviews 2015
In continuation of giving you a behind-the-scenes of my experience at Major Level Creative Connect, this week's Halftime is a compilation of quick interviews with many of the guests at the conference. Attendees shared who they are, where they work and some of their key takeaways from MLC. You may hear some cameos from some of the talented people you follow on twitter and possibly find some new folks to follow as well.
Mentions include:
Our next is Matt Coyle. Matt is the creative director of Maple Leaf Sports & Entertainment where he leads a team of in-house designers on award-winning creative campaigns for the Toronto Raptors, Toronto Maple Leafs, Toronto FC and the Toronto Marlies.
Sign up for the weekly email newsletter for updates, discounts on future products and exclusive content for subscribers.
Did you enjoy this episode? Then please rate and/or write a review of the show on iTunes. Also, be sure to follow show host, @TAdamMartin and @MakersofSport on twitter and Dribbble.