Episodes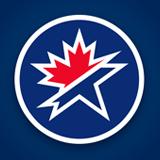 Makers of Sport Podcast #52
Chris Creamer
"I know you say you (designers) are not curing cancer but you affect people. You affect people positively and negatively (with your work)."
Our second Canadian guest comes aboard the podcast this week as Chris Creamer, Founder and Editor-in-Chief of SportsLogos.net joined the the show to tell the story of one of the most influential sports logo and uniform sites on the Internet.
The site was started in 1999 when Chris was only 14 years old and has survived throughout his high school, college years, attacks from hackers and even the Web 2.0 era.
Chris and I nerd out about being some of the older tech guys on the web in our 30s and mixing that with our love of both tech and sports.
Chris tells a few stories about the growth of the website, its early rebellious nature, the infamous forums and the sites move from archiving sports logos to daily content and news.
We also discuss breaking new logo stories and Chris has been able to develop relationships within the media and sports executive community to get first-hand access to new logo information.
Lastly, what kind of episode would it be if we didn't discuss a few favorite logos, uniforms and team branding.
Mentions include:
My next guest is Alexandra Mount, Art Director of the NFL's Consumer Product division where she is leading design and photography marketing initiatives for the NFL's many licensed merchandise.
Sign up for the weekly email newsletter for updates, discounts on future products and exclusive content for subscribers.
Did you enjoy this episode? Then please rate and/or write a review of the show on iTunes. Also, be sure to follow show host, @TAdamMartin and @MakersofSport on twitter and Dribbble.