Episodes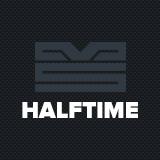 Makers of Sport Podcast #59
Subjective vs. Objective
Oftentimes, we creative people run into debates with clients or other stakeholders due to both inserting subjective opinions on the work at hand. These converations are extremely unproductive in all honestly, hard to win when you are not paying for the work.
Opinion versus opinion leads to conversations that tend to go nowwhere. In this episode of Halftime, I discuss the difference of being objective versus being objective and why even though as creative people, we tend to have better taste than most, we should approach business and conversations about business with the latter.
Mentions include:
My next guest is Eric Bodamer of Reebok/Adidas. Eric is a Uniform Designer for the NHL divison of the brand, and over his career has created some of the most iconic hockey uniforms in the history of the sport. Should be an insightful look into the world of uniform design.
Sign up for the weekly email newsletter for updates, discounts on future products and exclusive content for subscribers.
Did you enjoy this episode? Then please rate and/or write a review of the show on iTunes. Also, be sure to follow show host, @TAdamMartin and @MakersofSport on twitter and Dribbble.