Episodes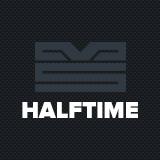 Makers of Sport Podcast #72
Forgetting Failure
COMMUNITY-ONLY CONTENT
Failure. You've read about it, heard about it, maybe even experienced it. There is not shortage of opinions on failure on the Internet when it comes to sports, business or entrepreneurship.
On this week's Halftime I bring a few different perspectives on failure and even share a few of my own that I've bounced back from.
The goal is get to you to not fear failure and to not let it keep it you from creating.
There is also a cameo from a famous ad man discussing his own thoughts on failure.
Mentions include:
My next guest is going to be Tim O'Shaughnessy. Tim is a broadcast art director at ESPN where has worked on many high-profile graphics packages such as Mike & Mike, 2014 World Cup, NBA on ESPN and the 2015 ESPN College Football rebrand.
Sign up for the weekly email newsletter for updates, discounts on future products and exclusive content for subscribers.
Did you enjoy this episode? Then please rate and/or write a review of the show on iTunes. Also, be sure to follow show host, @TAdamMartin and @MakersofSport on twitter and Dribbble.
Download the transcript of this Halftime.