Episodes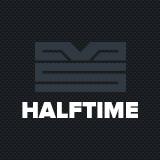 Makers of Sport Podcast #75
Donating Your Creativity
COMMUNITY CONTENT PREVIEW
A rare public Halftime episode as they are for paid Community members only now. I just felt this initiative is something worth sharing to everyone that may be interested.
Many of us have worked hard in our creative discipline of choice to hone our skills and get better project-by-project. We often get frustrated when we see big-revenue companies or organizations soliciting spec work and running design contests for creative they can and should pay for. However, sometimes non-profits and causes we believe in fall into doing that very thing as well due to lack of resources.
This Halftime is about taking initative and volunteering services, giving them in-kind for charities, causes and non-profits we believe in. Each of our stories consist of some particular cause we deeply care about. Be it family member who had cancer and was helped for treatment from a local cancer foundation, or a youth sports organization that helped mold us into better people when we were younger.
The Makers of Sport Community is tackling something we care about deeply in the near future with The High School Project: a branding and visual identity campaign donated to 2 U.S. public high schools per year in rural or inner cities that are particularly underfunded by the state. Our breadth of services, talent and passion for sport and its inflluence on culture and society takes precedent as we begin to volunteer our services for the greater good.
Listen to this episode to find out more and learn how you can become involved.
Mentions Include:
My next guest is going to be Sloane Kelley, Senior Director of Content for the PGA Tour. Sloane has an extensive agency background and has been with the PGA for 3 years. She recently spoke at SXsports on VR and golf.
Sign up for the weekly email newsletter for updates, discounts on future products and exclusive content for subscribers.
You can also show your support for the podcast by joining the community and keeping it sponsor-free.
Did you enjoy this episode? Then please rate and/or write a review of the show on iTunes. Also, be sure to follow show host, @TAdamMartin and @MakersofSport on twitter and Dribbble.