Episodes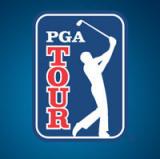 Makers of Sport Podcast #76
Sloane Kelley
"For us it's gotta be about innovation across the board...for 'The Tour', we've gotta make sure we're doing everything we can to meet our fans on the platforms where they are and bring them some amazing stuff."
Sloane Kelley, Senior Director of Content at the PGA Tour, joins the show to discuss her storied career working in digital for brands such as Coca-Cola, Harry Potter, Buffalo Wild Wings, Dell and more.
Beginning agency-side, Sloane gives us some insight into transitioning from working with many brands to working on one brand. She also touches on the conference she founded, as well as her choice of incorporating social good into her work and how that continues with The Tour's mission of charity.
Golf may not be widely known as an innovative and tech-driven league; however, Sloane begs to differ as she lets us in on some of The Tour's digital strategies elaborating on how they are very tech-driven using analytics, mobile, social and storytelling to enhance the fan experience.
Lastly we touch on the future of the game and the hot topic of virtual reality (VR) as Sloane briefs us on how they are using VR, including some pointers on how content creators in other sports can begin to experiment with it.
[You'll notice my dog Missy barking early in the episode. I typically edit things like this out, but she died of congestive heart failure at 11 yrs. old 24 hrs. later so I felt it a fitting tribute to leave her in as that was reflective of her personality.]
Mentions include:
My next guest is Dylan Boyd. Dylan is the Managing Director of the Dodgers Accelerator, a sports startup accelerator in partnership between the L.A. Dodgers & R/GA Ventures. Prior to R/GA, Dylan ran the Nike+ Accelerator and is an advisor to many startup companies.
Sign up for the weekly email newsletter for updates, discounts on future products and exclusive content for subscribers.
You can also show your support for the podcast by joining the community and keeping it sponsor-free.
Did you enjoy this episode? Then please rate and/or write a review of the show on iTunes. Also, be sure to follow show host, @TAdamMartin and @MakersofSport on twitter and Dribbble.