Episodes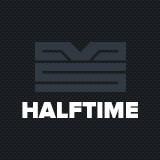 Makers of Sport Podcast #77
Accountability
COMMUNITY-ONLY CONTENT
We often set goals for ourselves both personally or professionally and never tell anyone. it's easy to fall oneself and not show up when you are the only one holding yourself accountable.
On this Halftime episode I touch on the importance of accountability; announcing publicly or to groups of people your goals and also reveal a few goals of my own that I'm hoping the Makers of Sport Community will hold me accountable to.
Mentions include:
My next guest is Dylan Boyd. Dylan is the Managing Director of the Dodgers Accelerator, a sports startup accelerator in partnership between the L.A. Dodgers & R/GA Ventures. Prior to R/GA, Dylan ran the Nike+ Accelerator and is an advisor to many startup companies.
Sign up for the weekly email newsletter for updates, discounts on future products and exclusive content for subscribers.
Did you enjoy this episode? Then please rate and/or write a review of the show on iTunes. Also, be sure to follow show host, @TAdamMartin and @MakersofSport on twitter and Dribbble.
Download the transcript of this episode.