Episodes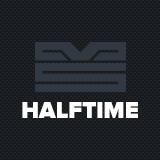 Makers of Sport Podcast #79
The Importance of Process
COMMUNITY-ONLY CONTENT
Trust the process. How often do you hear this being said? From Nick Saban at the University of Alabama to entrepreneurs around the globe, process is very important to high-level performers. 
On this Halftime episode, I discuss the importance of process; as well as how it helps build trust with those we're working with or for; and how it can even help with blank screen syndrome or creative block.
Mentions include:
My next guests are the founders of Infinite Scale. Amy Lukas, Cameron Smith & Molly Mazzolini join us to tell their stories and give us some insight into a few of their projects such branded environments for the College Football Playoff and the NHL All-Star Game. For more on Infinite Scale, see their site.
Sign up for the weekly email newsletter for updates, discounts on future products and exclusive content for subscribers.
Did you enjoy this episode? Then please rate and/or write a review of the show on iTunes. Also, be sure to follow show host, @TAdamMartin and @MakersofSport on twitter and Dribbble.
Download the transcript of this episode.