Episodes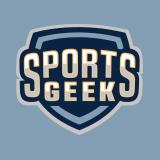 Makers of Sport Podcast #82
Sean Callanan
"I do the podcast for my clients, my past clients and my future clients. If they're listening, then I'm happy...I'll unashamedly say it's a lead generation for Sports Geek."
In the first ever crossover episode of Makers of Sport, Sean Callanan of Sports Geek joins the show for Part 1 of a two-part series.
Sean tells his story of how he went from programmer to notable digital consultant in the global sports business as we discuss the founding of Sports Geek—Sean's consulting company.
We chat about our love of podcasting in depth; including the effect starting a podcast has had on both of our services businesses in regards to asserting expertise.
Sean also shares the interesting story of how he landed epic guest Mark Cuban on Sports Geek Podcast.
We touch on Sean's recent trip to the U.S. at Podcast Movemenent and the SEAT Conference as we discuss the current state of podcasting, its future and sports tech industry.
Lastly, Sean gives us some of his thoughts on Snapchat and how it is a great chronological storytelling tool.
NOTE: The second part of this crossover where Sean interviews me is on Sports Geek Podcast.
Mentions Include:
My next guest is Ross Yoshida, Director of Graphic Design for the Los Angeles Dodgers. Ross is a vocal voice in the sports design community and is on the board of MLC Connect.
Sign up for the weekly email newsletter for updates, discounts on future products and exclusive content for subscribers.
You can also show your support for the podcast by joining the community and keeping it sponsor-free.
Did you enjoy this episode? Then please rate and/or write a review of the show on iTunes. Also, be sure to follow show host, @TAdamMartin and @MakersofSport on twitter and Dribbble.