Episodes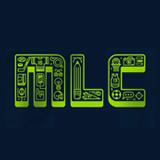 Makers of Sport Podcast #81
MLC Connect Panel 2016
On this week's episode, we go behind-the-scenes at Major Level Creative Connect (MLC Connect) 2016 with a panel that Todd Radom, Brian Gundell and myself were asked speak on called "Ambassadors of Sports Design".
We come together for a no-holds-barred discussion on the state of the industry, how each of us are ambassadors of sports design and what we can do gain credibility and drive the business forward in regards to professionalism and advocacy.
For visual reference, the deck for this presentation can be found here.
Mentions Include:
The next interview podcast will be a crossover episode. Sean Callanan, founder of SportsGeek, and I are collaborating on an episode that appear on both podcasts. A part 1 & 2 split between two brands.
Sign up for the weekly email newsletter for updates, discounts on future products and exclusive content for subscribers.
You can also show your support for the podcast by joining the community and keeping it sponsor-free.
Did you enjoy this episode? Then please rate and/or write a review of the show on iTunes. Also, be sure to follow show host, @TAdamMartin and @MakersofSport on twitter and Dribbble.