Episodes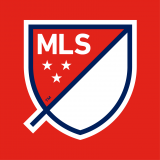 Makers of Sport Podcast #85
Samir Gole
"I started tinkering with our own processes, embracing an iterative approach and knowing that nothing is finite & complete — everything that we do is always in the hope of iterating and moving forward in an incremental way."​
The first ever VP of Digital Products at Major League Soccer (MLS), Samir Gole, joins the podcast to discuss the next wave of digital intiatives at the MLS.
Having worked in digital products at DirectTV and Viacom (MTV, Nickelodean, etc.) previously, Samir brings his experience leading digital products to grow the game of soccer in North America.
We discuss the recent MLSsoccer.com redesign and how Samir moved the organization from waterfall development processses to agile processes as he touches on the benefits of this new approach; something he learned during his time at DirectTV.
Samir also touches on the importance of writing and how the MLS Digital Labs blog is both a recruiting tool for them, as well as a method of getting their thoughts out to executives and others within the organization.
The MLS unapologetically targets millennails. Samir elaborates on why they target this demographic, how they are doing so with new technology and how the MLS has the youngest fan base of any U.S. professional sports league.
Lastly, Samir discusses their recent implementation of hackathons—a common practice in the tech startup world—and how they important for ideating and solving long-term problems quickly.
Mentions Include:
My next guests are the Costacos Brothers. The Costacos Brothers revolutionized the sports poster industry in the late 80s and early 90s. Their work has become valuable sports ephemera as they shot over-the-top images pre-Photoshop. They are back in the design game and will be joining on the next episode.
Sign up for the weekly email newsletter for updates, discounts on future products and exclusive content for subscribers.
You can also show your support for the podcast by joining the community and keeping it sponsor-free.
Did you enjoy this episode? Then please rate and/or write a review of the show on iTunes. Also, be sure to follow show host, @TAdamMartin and @MakersofSport on twitter and Dribbble.