Episodes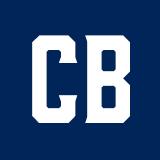 Makers of Sport Podcast #86
John Costacos
"Two things that helped us be really successful were that we treated the players like people—like everyday guys—[we] had fun with them and didn't put them on a pedestal. And the second thing is we got them in and out of there fast."
There is nothing better than a good story. And boy does John Costacos of the Costacos Brothers have plenty of them.
The Costacos Brothers were a legendary poster company in the 80s/90s as they sold 30 million posters of numerous hall-of-fame professional athletes to kids around the U.S.
On this episode, art director John Costacos comes aboard the podcast to share how him and his brother's company was inspired by Prince, how they were able to push athletes to pose in over-the-top concepts that in some cases risked their bodies, and how they inspired the entire sports industry to push harder conceptually through their work.
It meant something to be in a Costacos Brothers poster. They created a brand. All sports designers & art directors owe a debt of gratitude to John and his brother, Tock. As an older millennial, many Costacos Brothers posters adorned my childhood bedroom's wall.
Enjoy the many stories John has for us in this one.
Mentions Include:
My next guest is Olivia Brestal. Olivia is the creative lead for the MLS team, Sporting Kansas City. Having worked in soccer her entire post-grad career, Olivia is one of the most talented designers and photographers in Major League Soccer and prior to Sporting KC, Olivia spent time with FC Dallas. More of Olivia's work can be seen on her Behance.
Sign up for the weekly email newsletter for updates, discounts on future products and exclusive content for subscribers.
You can also show your support for the podcast by joining the community and keeping it sponsor-free.
Did you enjoy this episode? Then please rate and/or write a review of the show on iTunes. Also, be sure to follow show host, @TAdamMartin and @MakersofSport on twitter and Dribbble.