Episodes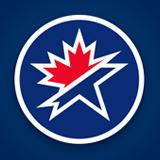 Makers of Sport Podcast #94
Open Branding Project
On this episode, we have a crossover episode of sorts as I bring you the audio from Q&A on SportsLogos.net with Brian Gundell of Brian Gundell Graphic Design Co. and Brandon Moore of the Miami Dolphins regarding their open branding freelance project for Baseball New Zealand.
We discuss how the idea came about to publish a public log of process work for branding a sports organization like Baseball NZ, as well as chat about the challenges of working across 3 timezones, including one that is 18 hours ahead of Eastern Standard Time.
We also chat about how the designers are compensating for the cultural knowledge and differences in having never been to New Zealand or being intimately familiar with NZ heritage.
In addition, we discuss how the designers plan to veer from New Zealand's biggest sports brand, the All Blacks, in order to build a brand of its own for baseball.
Mentions Include:
My next guest is Britt Davis, senior designer for the Atlanta Falcons and Atlanta United F.C. at AMB Sports + Entertainment.
Sign up for the weekly email newsletter for updates, discounts on future products and exclusive content for subscribers.
You can also show your support for the podcast by joining the community and keeping it sponsor-free.
Did you enjoy this episode? Then please rate and/or write a review of the show on iTunes. Also, be sure to follow show host, @TAdamMartin and @MakersofSport on twitter and Dribbble.