Episodes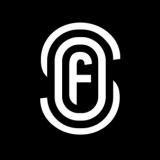 Makers of Sport Podcast #99
Adam White
"There's so much emphasis on people getting a job right after they graduate and getting into the workforce. You'd be hard pressed to find a lot more real life lessons than working at a restaurant...the real life world lessons and the things that you learn by serving people is something that can refine skills."
Starting a business as a young person takes a lot of courage. You are often looked down upon by older professionals as having too little life & professional experience and too great expectations. It takes grit, perseverance and hard work. These are the key traits of an entrepreneur. Adam White has those traits.
The founder & CEO of Front Office Sports joined the show discuss how a failed goal to be a member of the U.S. Coast Guard eventually led to starting one of the sports business's leading online publications.
Adam tells the story of how FOS began as a schoool project and later scaled to a much greater audience demanding more content. He also touches on how he worked full-time at a UMiami restaurant where he climbed through the ranks of fry cook and kitchen trainer before eventually becoming manager all while traveling the U.S. creating content for Front Office Sports and working on his bachelors degree.
We chat about the common entrepreneurial stategy of faking it until you make it, being comfortable speaking the language of business and interviewing professionals and the importance of focus.
Lastly, Adam discusses where he sees the future of Front Office Sports and more.
Mentions Include:
My next guest is going to be Jeremy Mitchell, founder of Mitchell Bat Co. While working as a creative director at a Nashville ad agency by day, Jeremy creates custom-pained wood bats for consumers, clients and brands on the side and it has grown into lucrative brand. This show will also mark the 100th episode of Makers of Sport Podcast. We will be giving a way a commemorative MoS bat to a lucky listener. Follow @makersofsport on Twitter for details.
Sign up for the weekly email newsletter for updates, discounts on future products and exclusive content for subscribers.
You can also show your support for the podcast by joining the community and keeping it sponsor-free.
Did you enjoy this episode? Then please rate and/or write a review of the show on iTunes. Also, be sure to follow show host, @TAdamMartin and @MakersofSport.