News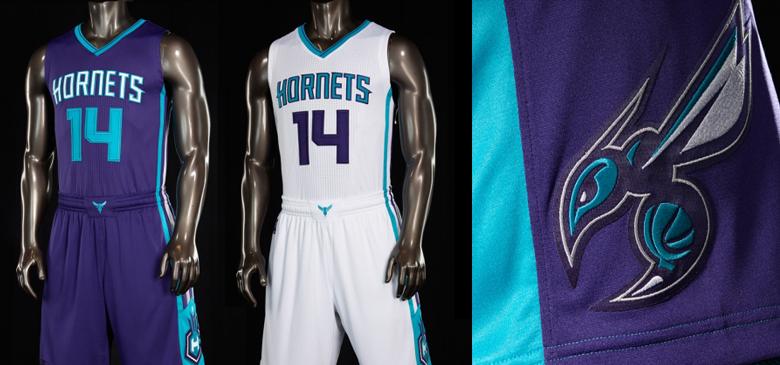 Charlotte Hornets Unveil Their Uniforms With Updated Brand Identity
As mentioned on the podcast recently, the Charlotte Hornets have unveiled their uniforms for the 2014-2015 season. 
The uniforms include a home and two away jerseys. Although manufactured by official uniform provider of the NBA, Adidas, these uniforms were designed in collaboration with Brand Jordan and senior executives from Nike and the NBA's Global Merchandising Group. 
The brand identity and all marks were also designed by Brand Jordan in collaboration with future podcast guests, Darrin Crescenszi and Rodney Richardson (Rare Design).
To see more photos of the unveiling, as well as a behind-the-scenes video with player reactions, see the Hornets' official press release.