Episodes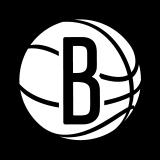 Makers of Sport Podcast #113
Jessie Kavana
Jessie Kavana (aka JKav) is a Senior Graphic Designer at BSE Global, the company that owns the Brooklyn Nets, NY Liberty, Nets GC and more. She joined the show to discuss her career and evolution as a creative.
A native New Yorker with a passion for hoops and a dream to work in sports marketing for the New York Knicks, Jess began her journey at Skidmore College as a college basketball player.
Stints in college athletics and ESPN would finally lead Jess to settle down in Brooklyn to work for the 'all black everything' Nets. It has been in there where Jkav has really found a home and has caught her stride as an in-house sports designer.
Along with previously discussing her career path, we discuss how Jess has gained trust with her leaders and ownership group and it has allowed for her to take on some high-profile projects within the organization such as working on uniforms with Nike, designing the player entryway, and more.
Jkav touches on how the Covid-19 shutdowns led her to experiment with a new discipline: illustration. We discuss how she used the quarantines to push herself and evolve her creative skillset.
Lastly, we discuss Jessie's re-awakened past hobby of sneaker painting and customization. Sneaker painting is having its moment in sports culture and Jessie has been able to take this hobby and leverage it to work with professional athletes as a side hustle.
Listen along as JKav shares her story.
Mentions Include:
My next guest is Ali Rahmoun, Founder and Creative Director of SportsTemplates, a company that provides 3d content and templates to the sports industry. Ali can be found on Instagram & Twitter.
Sign up for the email newsletter for updates, discounts on future products and exclusive content for subscribers.
You can also show your support and keep the podcast sponsor free by joining the member community or purchasing merchandise from the Makers of Sport® shop.
Additionally, if you enjoyed this episode, please rate and/or write a review of the show on  Podcasts and be sure to follow host @TAdamMartin and Makers of Sport® on Twitter & Instagram.